smart extended warranty.
What's Covered
Key Benefits
Additional Information
Policy Handbook
Get a Quote
smart extended warranty.
smart extended warranty has been designed to protect you against the unexpected costs in the event of a mechanical and electrical failure, covering the cost of parts, labour and VAT.
In the event of a mechanical or electrical failure your preferred smart Retailer will able to assess the vehicle and if a repair is needed this will be carried out using genuine smart parts.
What does smart extended warranty cover?
A wide range of factory-fitted mechanical or electrical parts of your smart car are protected. We protect against the cost of the replacement parts listed below, as well as the cost of labour to fit them, so you're covered for:
Claims
Up to the current market value of your smart
The maximum benefit is the market value of the insured vehicle at the point of claim. This is payable in each 12 month period or 12 consecutive monthly policies.
Essentials
Engine
Turbocharger
Gearbox
Final Drive
All internally lubricated components, including the following: Cylinder head Cylinder head gasket Inlet and exhaust valves (excluding decarbonisation, burnt or pitted valves and valve seats) Valve springs & valve guides Camshaft and bearings Camshaft followers Hydraulic lifters Timing gears and chains (excluding tensioner) Piston and piston rings Cylinder bores and liner seals Connecting rods and small end bearings Gudgeon pins Crankshaft and crankshaft bearings Oil pump and oil pump drive
Turbo/Super Charger (factory fitted)The Turbocharger and Supercharger units are covered.Timing BeltsTiming belts and tensioners are covered providing that the last due change has taken place as specified by the manufacturer's schedule (proof required). Damage subsequently caused if timing belt has not been changed as specified by the manufacturer is specifically excluded.
Additions
Fuel System
High Voltage Components
Steering
Fuel System (diesel and petrol) / catalytic converters and diesel particular filters [excluding any damage originated from the use of contaminated or incorrect fuel] Automatic choke Lift pump Mechanical or electrical fuel pumps and tank sender unit Steering [including power assisted steering] Steering rack and pinion [excluding rack gaiters] Steering box Power steering rack and pump Power steering reservoir and idler box HV Batteries [Non-high voltage batteries and auxiliary batteries are excluded] Plug-in hybrid batteries AC/DC on-board charger Invertor HV coolant compressor HV ECU's HV line set Electrical motors Central power train controls (electrical) PTC interior heating and PTC battery heating
Technology
ECU
On-board computer
Parking sensors
Sat Nav
In Car Entertainment
HV ECU Electronic Control Units on your air bags, fuel Injectors, Satellite Navigation System, parking sensors and communication systems. Parking sensors Sat Nav All Satellite Navigation Systems fitted as part of the vehicle's factory specification, or by the Retailer at point of first registration will be covered (proof of initial fitment will be required). In car-entertainment system Audio, telephone, navigation equipment and alarm systems (not tracking devices) fitted as part of the vehicle's factory specification, or by the Retailer at point of first registration will be covered (proof of initial fitment will be required).
Safety & Security
Braking System
Airbag System
Alarms
Braking systemAirbagsAlarmsFactory-fitted alarms, or Alarm systems fitted according to the manufacturer's specification at the time of new car registration.
What are the benefits of smart extended warranty?
Anything else I need to know?
The general exclusions are:
Mileage limit - Cover is only available for vehicles not exceeding 120,000 miles at the policy start date. There is no mileage limit within the period of insurance. 


Wear and tear - cover is not available for parts that fail due to wear and tear;

Bodywork, body seals (including convertible roof, boot, sunroof, doors, etc), fixings and fastenings: nuts/bolts/brackets/studs/clips and springs (other than suspension springs), glass, interior / exterior trim, interior panels, paint, lamp units and wheels;



Overheating - Failures caused by overheating is not considered as mechanical failure and is not covered
For the full list of terms, conditions and exclusions please read our smart extended warranty handbook or take a look at our FAQ's
Click here to get a quote:

Get a quote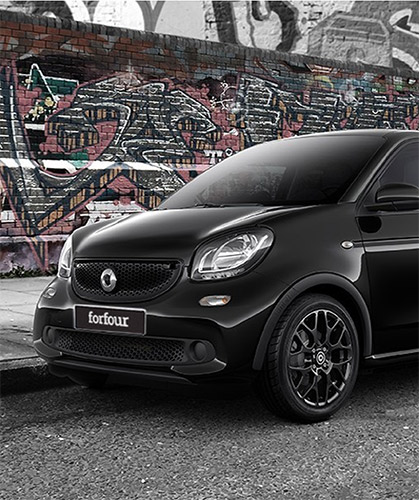 Please note: we have recently changed the terms and conditions of the smart extended warranty. If you bought a warranty before 25th March 2019 there are differences between that warranty and the warranty that we are currently selling on this website. Please contact us on 0345 641 9765 for more information. Lines are open between 8am and 6pm, Monday to Friday and 9am to 1pm on Saturday (excluding public holidays).